Sketching Logos
Wednesday, 5 January 2011 1:31pm
Was flipping thru an old moleskin and found two sketches I made back in Fall 2009.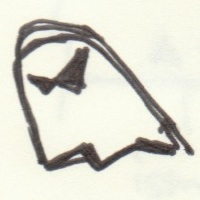 First was a little sketch of a potential logo for the Fantom language. For whatever reason, when we changed the name to Fantom, I got this 1920s/Art Deco motif concept in my head (hence the typeface). I'm pretty sure its because of the movie The Shadow, but I keep trying to tell myself thats not the case... Never really had time to come up with a real logo – but this is one I sorta liked.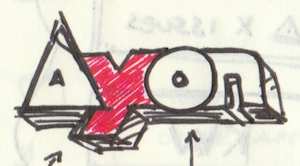 Second was a logo for the Axon scripting language we designed for our day job at SkyFoundry. Would love to give these both some good Photoshop treatment if I ever find the time.